Before I forget, friends of mine is adopting a little boy from Ethiopia and they are 1 month away from bringing him home, but they have learned from the orphanage that he is very sick. Please keep Tucker in prayer.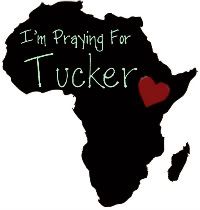 For for the frivolous post:
I have been going going going like crazy!
I feel like I am on a treadmill, but it is an awesome, Christmas, I-Love-What-I'm-Doing Treadmill!
In the past few days I have:
driven to and from Greeley to spend the weekend with Chris (the trip back happens on Monday morning (a 4a-7:30a drive)
written, addressed and sent 100 Christmas cards (only 25 or so left)
baked bread
done laundry
vacuumed the family room and kitchen
shopped for family and friends
wrapped presents for family and friends (only a dent in this project is done... much more to do)
mailed packages to extended family
gone grocery shopping
exercised (several times)
gone to work the past two days - including an average of 50-75 miles of travel/day
made and eaten healthy dinners
fed the cat
All that to say, it has not left much time for blogging. And I have some really good ideas for posts too... including one of the island of misfit toys and one about nightly 10 at 10... I'm writing those titles so that you guys help keep me accountable to actually post them this week.
This is one of those AWESOME weeks where I'm so excited for this weekend to come... but I have so much to do every day of the week - and so much that I'm excited about each day of the week, that I am perfectly content for each day to pass one at a time!
Merry Christmas Craziness!
Jesus is the reason we celebrate!